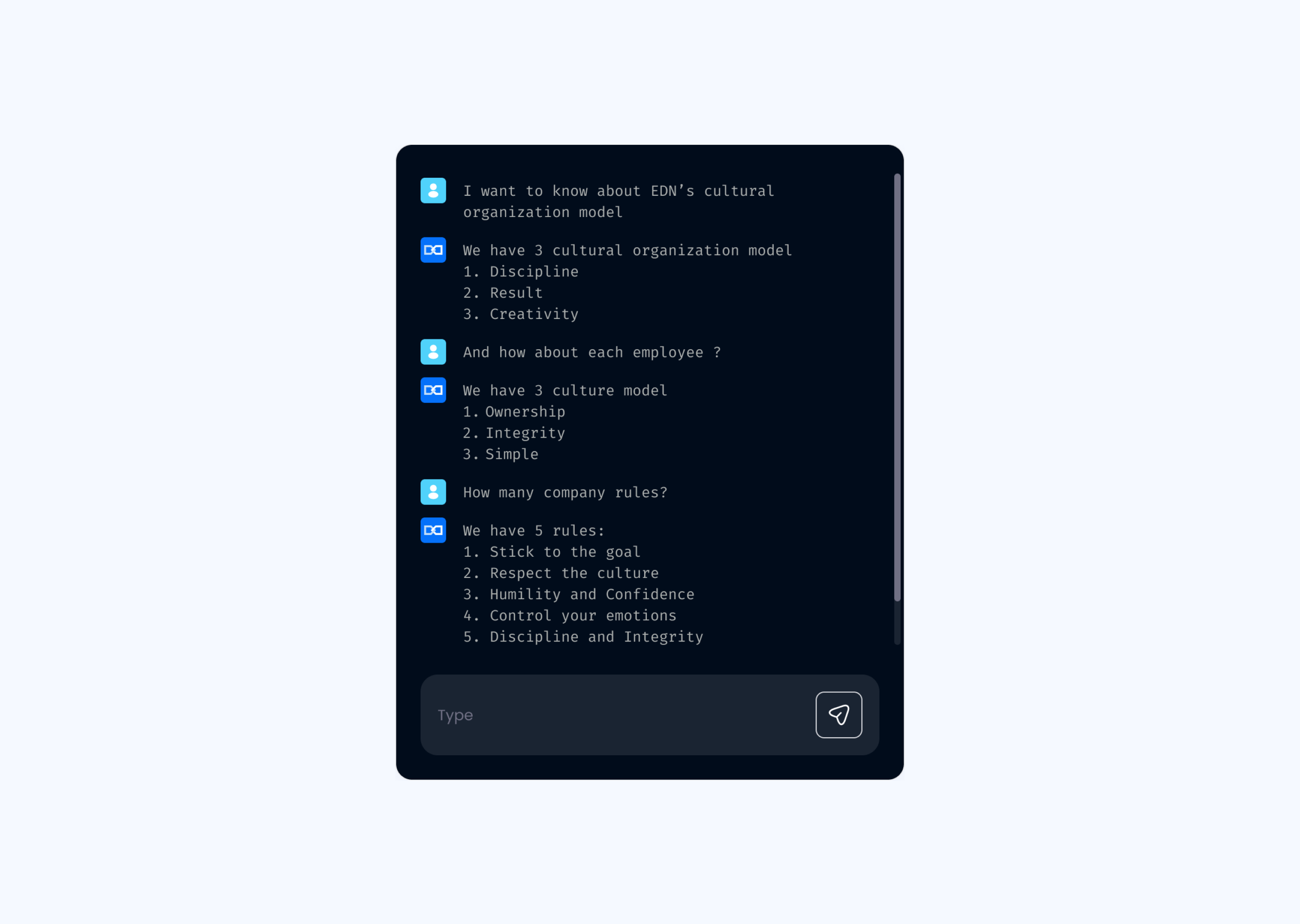 SOMETHING ABOUT PROJECT
With the development of Chatbot AI, the demand for artificial intelligence has also increased, we bring an AI solution that is used to create a completely new virtual assistant, capable of answering questions about company information automatically and accurately.
---
WHAT DID WE DO HERE ?
Custom GPT service by fine-tune GPT-2 with company information, fine-tune GPT-2 process is done by giving information about the company, including products, services, policies, processes,… into the GPT-2 model. The model is then retrained to understand and respond to questions posed about the company.
The product created from this service will act as a virtual assistant, helping customers to access information about the company quickly and easily through online platforms such as websites,
applications mobile applications and social media channels. Customers can ask questions in natural language and get answers that are accurate and responsive to their needs.
© 2013-2023. Copyright by EDN Co.,Ltd.